Navigation
Educational/Preventative services: Adult capacity building
Submitted by admin on Wed, 09/22/2010 - 16:27
Our focus is a Healthy functional Family Life;A National Priority.We empower people to build, reconstruct and maintain sound relationships,in the family, in marriage and in the communities
\\\Visit our Facebook page Famsa National \\\\
About FAMSA
For over 54 years FAMSA has been developing human potential by providing counseling, education, training and social development programmes for South Africans who want help with relationship issues. FAMSA is therefore involved with family preservation through preventive and remedial services which build on existing strengths in individuals, couples, groups and communities and helps people to deal with modern day stressors and issues that threaten family life.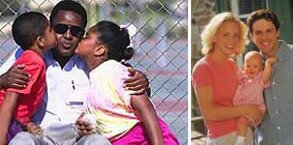 History
The first bureau for Marriage Counseling in South Africa was established in 1948 in Johannesburg. It became an organization to which people with marriage problems could turn to for help. A National Family and Welfare Conference, with family problems and disintegration as the main theme, was held in Johannesburg in 1954. Dr. Mace and his wife Vera were invited to this occasion. After this conference the South African National Council for Marriage Guidance and Counseling was established on the 6th of October 1954.
Our Vision
The National Leader in Services that enhance Relationships.
Our Belief
We believe that healthy and stable relationships promote healthy individuals, families and communities
Our Mission
To support individuals, families, organisations, communities and society to build, restore and sustain functional relationships.
Our Commitment
Accessibility to all people and communities.
Accountability
Basic human rights
Confidentiality
Non-judgmental attitude
Respect for others
Quality and excellence of service